to get an instant price quote and to purchase your new table pad. We are the manufacturer and when you order directly from us, we are passing savings to you. Yo same money and we provide you with our table pad designed for the finest dining experience. Our table pads are 5/8" thick, only the best quality product. We do not have lower grade products offered in limited colors and low quality.
The high-quality top vinyl material makes your dining table cover pad looks nice and the bottom velour material protects your tabletop surface when the table pad is covering your table. Our table pads are made assembling three layers of material to protect your table against accidental damage, heat source up to 550°F.
To read more about our table pads, click here.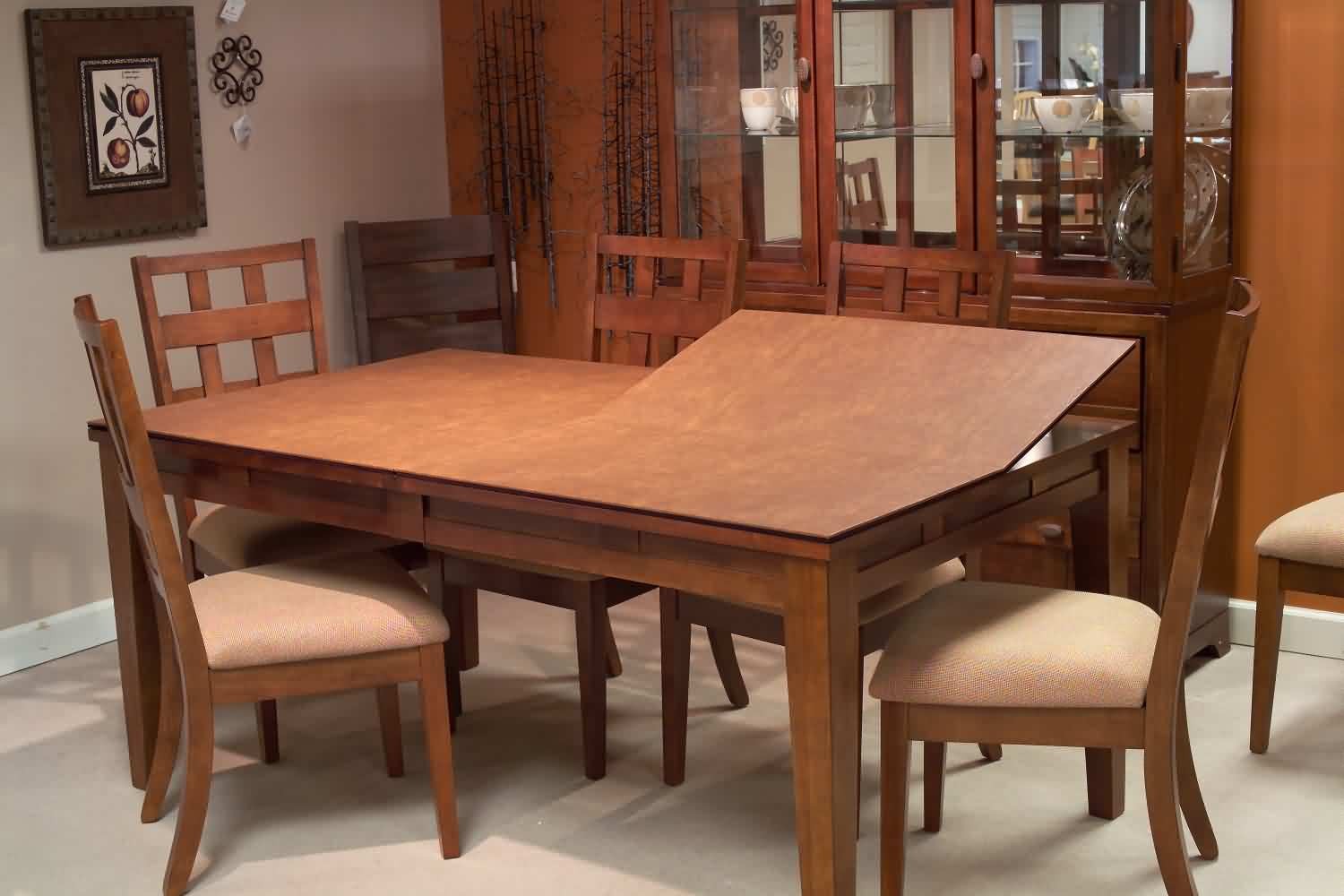 D.K (CA) Oct 2019 Mr. Unger, I just received my table pad today!! I've never had one that is of this high quality before!! It is absolutely perfect!! Thank you so very much!!
I'm so very glad I found your company while perusing the Internet nearly 3 years ago!! Now, I'm completely set for the holidays!! New table and new table pads to protect it!!
Thank you for your kindness and your attention to detail! Sincerely, DK
J.H. (IL) July 2017: Our pads came today and I just wanted to say that they are awesome!!!! I love the color, the locks and the larger double leaf that you recommended. But most of all I love the quality. Thanks so much for making the perfect product. Just wanted to share how pleased we are with the pads. Have a good weekend.
PLEASE NOTE: It is always a good idea to check your SPAM folder to be sure that you don't miss our emailed response to your requests or inquiries.
Custom Made Table Pads Pricing